Hashkings gives me a big surprise and makes my day.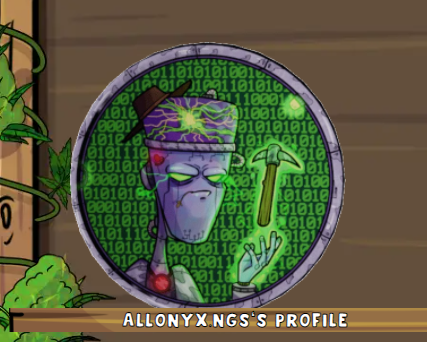 Good evening #nftgamela and #hive people.
Today I'm going to tell you how #hashkings made my day after a very bad news which left me very disappointed and sad.
Last March 18 the Jamming Festival musical event was going to take place, this festival is usually held once a year in my country Colombia exactly in the city of Bogota, I bought the tickets for the 2020 edition but by our friend the COVID that gave him to arrive a month early the event was postponed to the year 2022, the festival was going to last three days from March 19 to 21, I really could not sleep because of the excitement because this festival would be attended by some of my favorite artists and bands (Damian and Ky-mani Marley, Movimiento Original, Alboroise, Nach, Apache, etc. ...) and also my favorite band. ..) and also my girlfriend @nanie.lilla's favorite band the Black-eye-peas I could tell she was much more excited than me.
It was estimated that the event would be attended by around 30,000 people, there would be a pool, slides, climbing walls, bungee, camping area, etc. It was going to be totally crazy.... Yes I said IBA because on the 18th when the bus was supposed to pick us up in the city of Medellin, in the early hours of the morning the organizers of the event announced that the event was cancelled 😱😱😱😭😭😭😭🤬🤬🤬🤬 as you can imagine it was a very hard blow because I had been waiting for that event for a long time and the cost of the tickets, tour and camping added up to 1. 900.000 Colombian pesos which is around 500 USD, to be honest I felt like crying but you know that "men do not cry" hahaha.
After that news and pass the stage of anger, and in my stage of resignation I was thinking there are also scams outside the crypto world, decided to light a joint and sit in front of laptop, listen to music, play a while and relax, when I had half a joint smoked the universe told me hey buy a gen 2 pack of @hashkings and I said broh but that's what I'm saving for the presale of #bangdefense, I replied Allonyx only one, I said well that gives more ....

I proceeded to buy and open the pack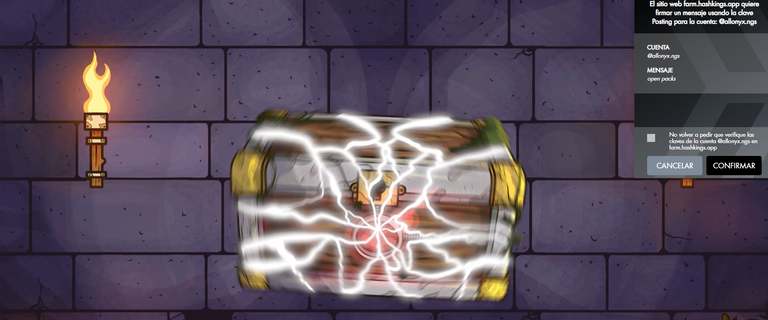 And this was the big surprise that @hashkings-es gave me 👇.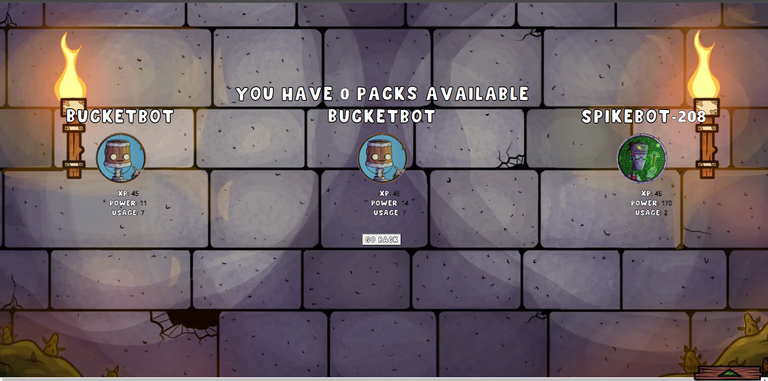 My first legendary avatar, that was enough to make me jump out of my chair with excitement and dance with my mom and my girlfriend, since generation 1 of your avatars I'm trying to own some of these precious #NFT 🤩🤩🤩😍😍😍😍🤑🤑🤑🤑🤑🤑🤑 because in my humble opinion are one of the most important assets of the game and are a brutal work of art. I don't know which one I like more if the gen1 zombies or the gen2 bots, my congratulations to the creator, now my goal is to acquire more of these NFT to start forging and thus increase my power in the raids.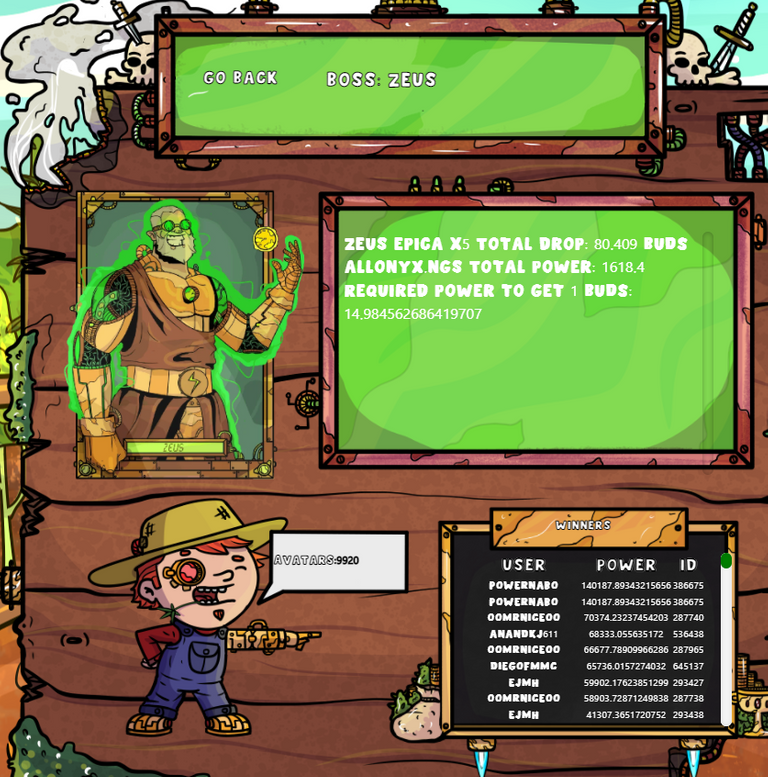 As Porky says that's to, that's to, that's all folks ajjaja until next post.
P.S.
Today there will be an AMA in the (BANG-DEFENSE Discord) https://discord.gg/9E8eUVMW at 6 PM UTC- 1PM Colombia where we will raffle @hashkings GEN2 packs, it will be in English, I don't know much either hahahaha but don't miss it. RUUUNN!!!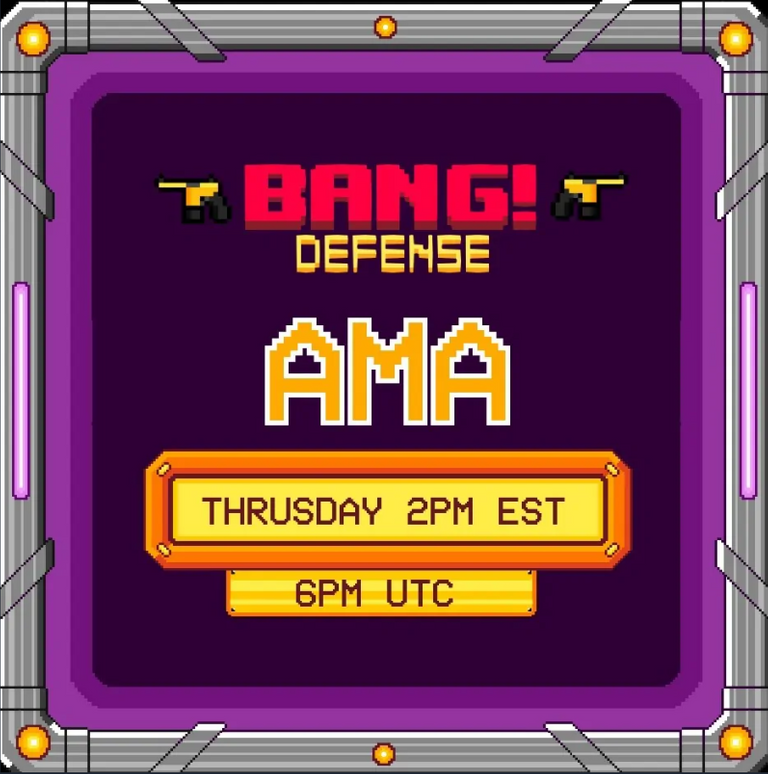 Thank you very much for reading. I wish you consistency and success in your struggle to be better every day. Good Smokes...
Images taken from the Hash Kings game and the BANG-DEFENSE discord.

Buenas noches gente de #nftgamela y #hive
Hoy les voy a contar como #hashkings alegrado mi dia despues de una muy mala noticia la cual me dejo muy decepcionado y triste.
El pasado 18 de marzo se iba a llevar a cabo el evento musical del Jamming Festival, este festival se celebra normalmente una vez al año en mi país Colombia exactamente en la ciudad de Bogotá, yo compre las boletas para la edición 2020 pero por nuestro amigo el COVID que le dio por llegar un mes antes el evento se aplazó para el año 2022, el festival iba a durar tres días del 19 de marzo al 21, yo la verdad no podía ni dormir de la emoción ya que este festival asistirían algunos de mis artistas y bandas favoritas (Damian y Ky-mani Marley, Movimiento Original, Alboroise, Nach, Apache, etc...) y tambien la banda favorita de mi novia @nanie.lilla los Black-eye-peas la verdad podría decir que ella estaba mucho más emocionada que yo.
Se calculaba que al evento asistirían alrededor de 30.000 personas habria piscina, toboganes, muros de escalar, bungee, zona camping etc iba a ser una total locura... Si dije IBA porque el día 18 cuando se supone que nos recogería el bus en la ciudad de Medellín, en las primeras horas de la mañana los organizadores del evento anunciaron que evento se cancelaba 😱😱😱😭😭😭🤬🤬🤬 como ya imaginaran fue un golpe muy duro porque llevaba mucho tiempo esperando ese evento adicioanl a eso el costo de la boletas, tour y camping sumaban 1.900.000 pesos colombianos que son al rededor 500 USD, siendo sincero me dieron ganas de llorar pero ustedes saben que "los hombres no lloran" ajajaja.
Despues de esa noticia y pasar la etapa de enojo, ya en mi estapa de resignacion estaba pensando tambien hay scams fuera del mundo crypto, decide prenderme un porro y sentarme frente a laptop, escuchar musica, jugar un rato y relajarme, cuando llebava medio porro fumado el universo me dijo hey compremos un pack gen 2 de @hashkings y le dije broh pero eso es lo que estoy ahorrando para la preventa de #bangdefense, me respondio Allonyx solo uno, le dije bueno que mas da...

Procedi a comprar y abrir el pack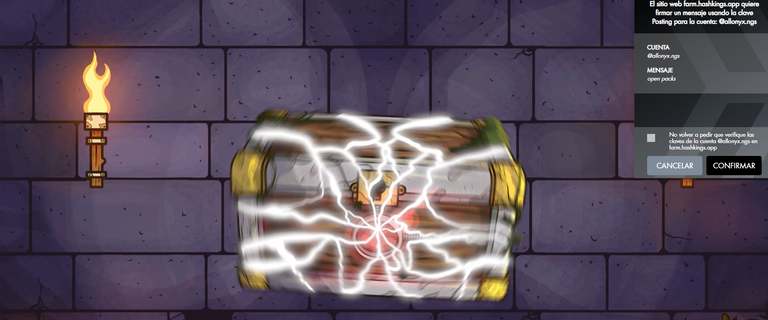 Y esta fue la gran sorpresa que me dio @hashkings-es 👇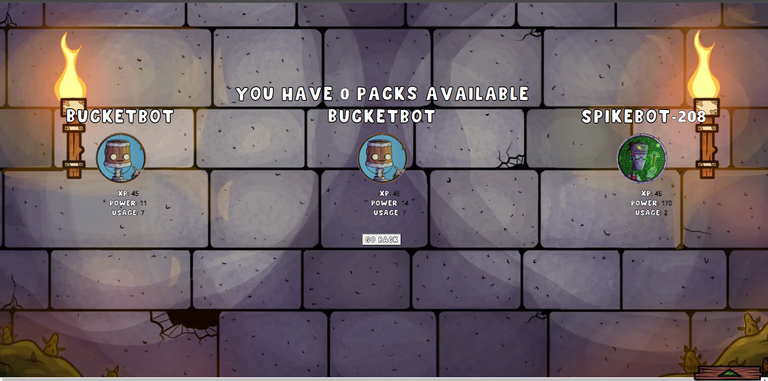 Mi primer avatar legendario, eso fue suficiente para que saltara de la silla de emoción y bailara con mi mama y mi novia, ya que desde la generación 1 de sus avatares estoy intentando poseer unos estos preciado #NFT 🤩🤩🤩😍😍😍🤑🤑🤑 pues en mi humilde opinion son uno de los activos mas importantes del juego y son una obra de arte brutal. No se cuales me gustan mas si los zombies gen1 o los bots gen2, mis felicitaciones al creador, ahora mi obojetivo es poder adquirir mas de estos NFT para empezar a forjar y asi aumentar mi poder en las raids.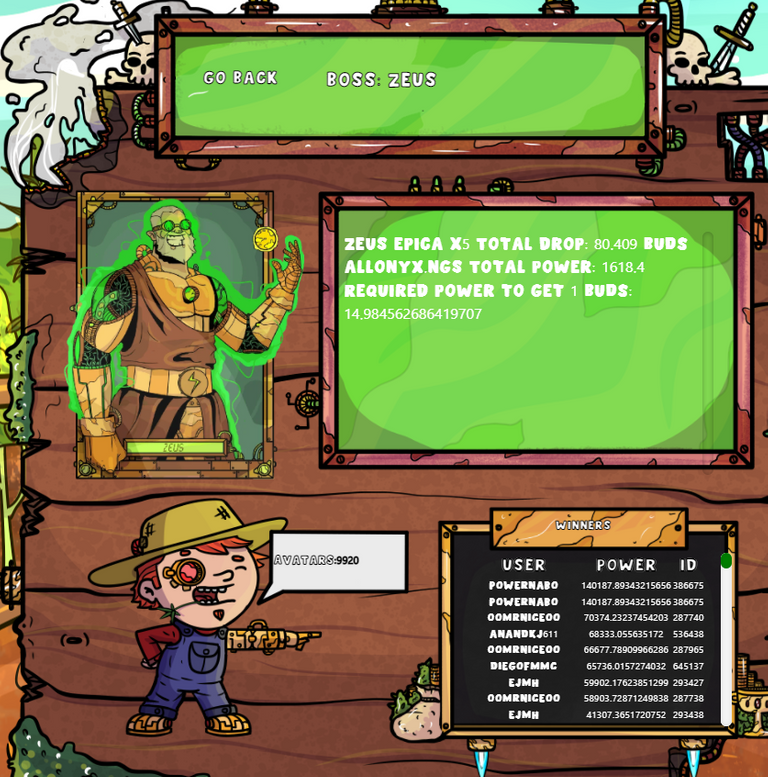 Como dice Porky eso es to, eso es to, eso es todo amigos ajjaja hasta el proximo post.
P.S.
Hoy habra un AMA en el (Discord de BANG-DEFENSE) https://discord.gg/9E8eUVMW a las 6 PM UTC- 1PM Colombia donde se sortearan packs de @hashkings GEN2, sera en ingles, yo tampoco se mucho jajajaj pero no se lo pierdan. COOORRRREEE!!!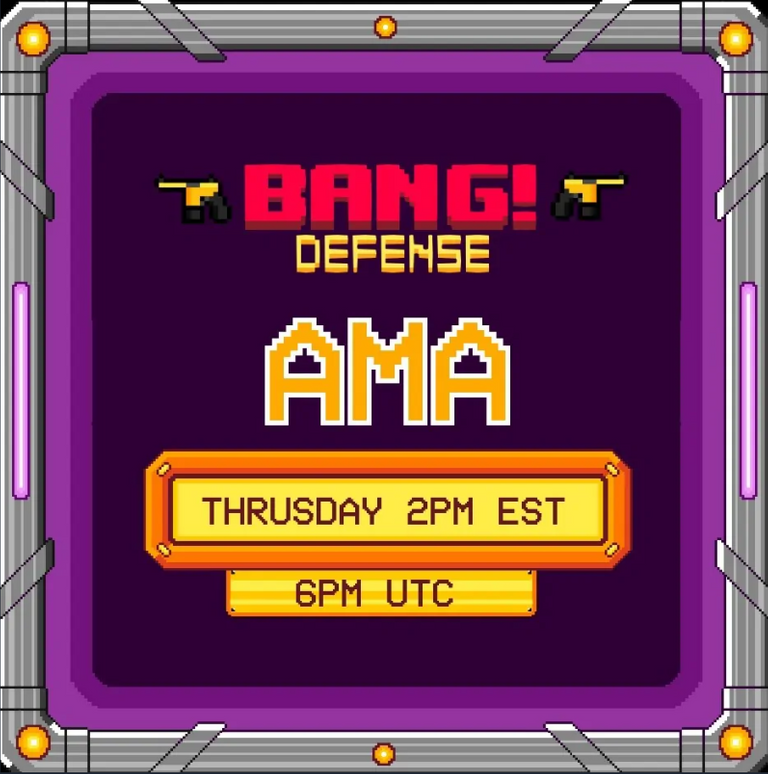 Muchas gracias por leer. Les deseo constacia y exito en su lucha por ser mejores cada dia. Buenos Humos..
Imágenes tomadas del juego de Hash Kings y del discord de BANG-DEFENSE.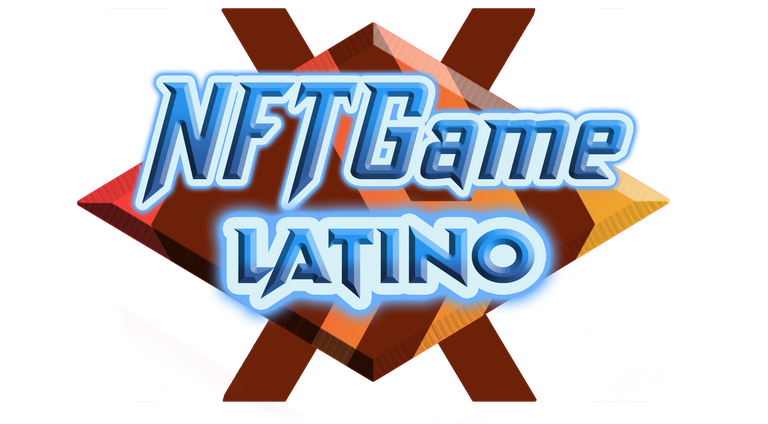 ---
---