Our neighbors plant is HUGE / La planta de nuestros vecinos esté ENORME ENG-ESP
Our neighbors plant is HUGE / La planta de nuestros vecinos esté ENORME ENG-ESP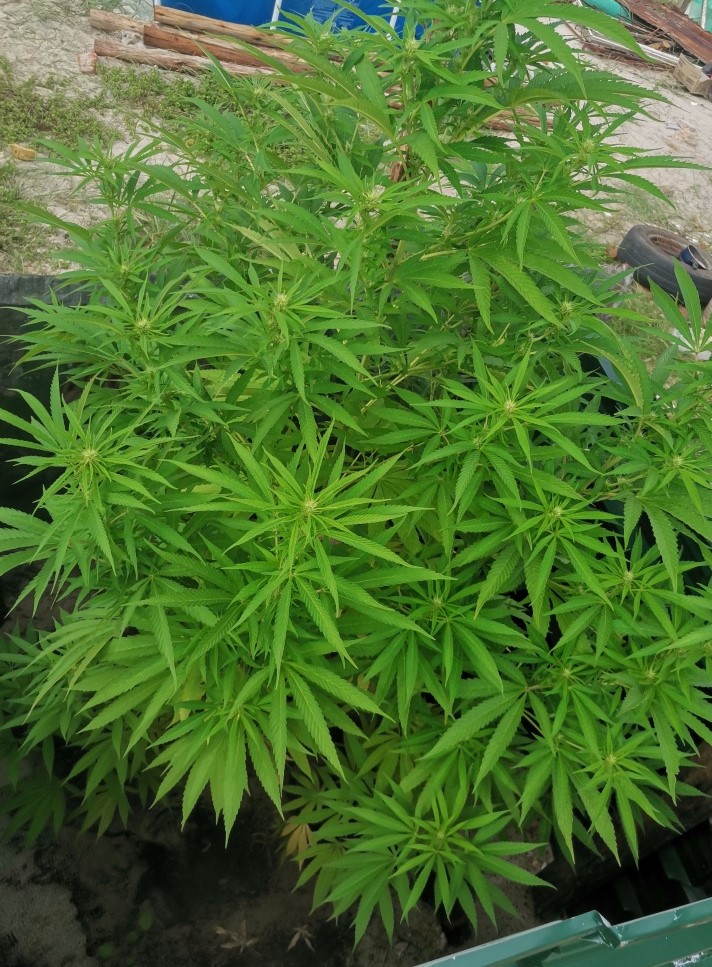 Our neighbors plant Photo:@alfarero
In Uruguay, the consumption and sale of cannabis is legal under certain terms. What is most encouraged in the coastal and rural areas is planting, the legal sale of cannabis in pharmacies is focused on the capital of the country. It is very good to be able to freely give away, exchange, sow, smoke, etc; cannabis. It is a wonderful plant that should never have been away from us. The experience of planting and enjoying the fruits of the harvest is magical. Any plant that we take care of will give us a unique experience.
En Uruguay es legal bajo ciertos términos el consumo y la venta de cannabis. Lo que más se fomenta en las zonas de la costa y las zonas rurales es el plantar, la venta en farmacias de forma legal del cannabis se centra en la capital del país. Es muy bueno poder libremente regalar, intercambiar, sembrar, fumar, etc; el cannabis. Es una planta maravillosa que nunca debió estar alejada de nosotros. La experiencia de plantar y disfrutar los frutos de la cosecha es mágica. Cualquier planta que cuidemos nos dará una experiencia única.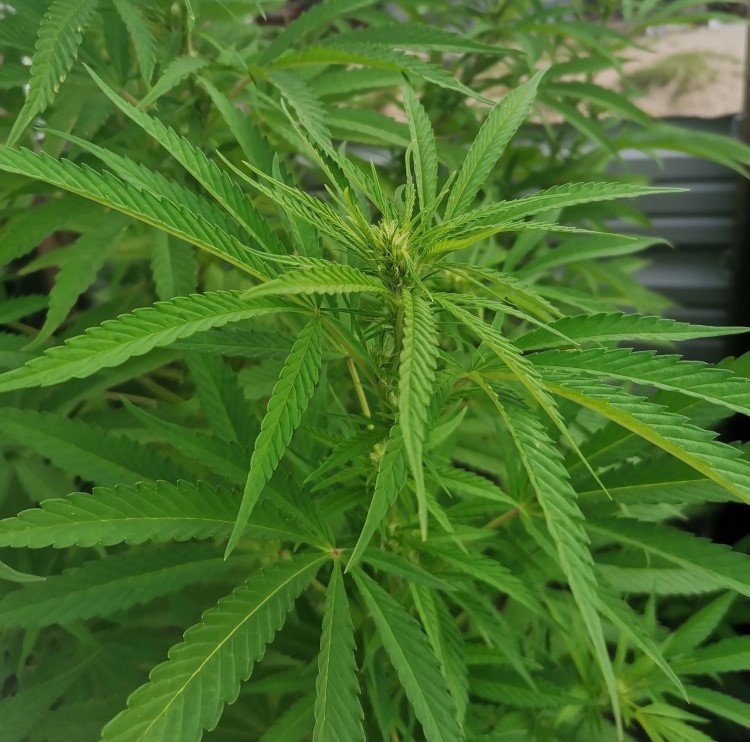 Our neighbors plant Photo:@alfarero
That is how I asked the neighbors to be able to tell their story with the plant they currently have. They just like at home, we have no idea of ​​the strain of our crop. In their case it seems indica. What do you think? They tell me that they planted it from some seeds, that they had no idea if any could occur and that's how it reached that size and the beginning of flowering. The soil here is sandy, and as with our farm, we had problems with ants. In the case of their plant, they irrigated it with normal water, but now that they are larger, they use water from a tributary of the river that passes through their house. This water has many nutrients and algae. They tell me that they diluted 15 iron pills of the ones they give her during pregnancy in 2 gallons. This in small doses, in addition to prepared soil.
Fue así que le pedí a los vecinos el poder contar su historia con la planta que tienen actualmente. Ellos al igual que en casa, no tenemos idea de la cepa de nuestro cultivo. En su caso parece índica. ¿Ustedes que creen? Me comentan que la sembraron de unas semillas, que no tenían idea si podía darse alguna y así llegó a ese tamaño y el comienzo de la floración. Acá el suelo es arenoso, y al igual que con nuestro cultivo, tuvimos problemas con las hormigas. En el caso de su planta la regaron con agua normal, pero ahora de más grande usan el agua de un afluente del río que pasa por su casa. Esta agua tiene muchos nutrientres y algas. Me comentan que diluyeron en 2 galores 15 pastillas de hierro de las que le dan en el embarazo. Esto en pequeñas dosis, además de tierra preparada.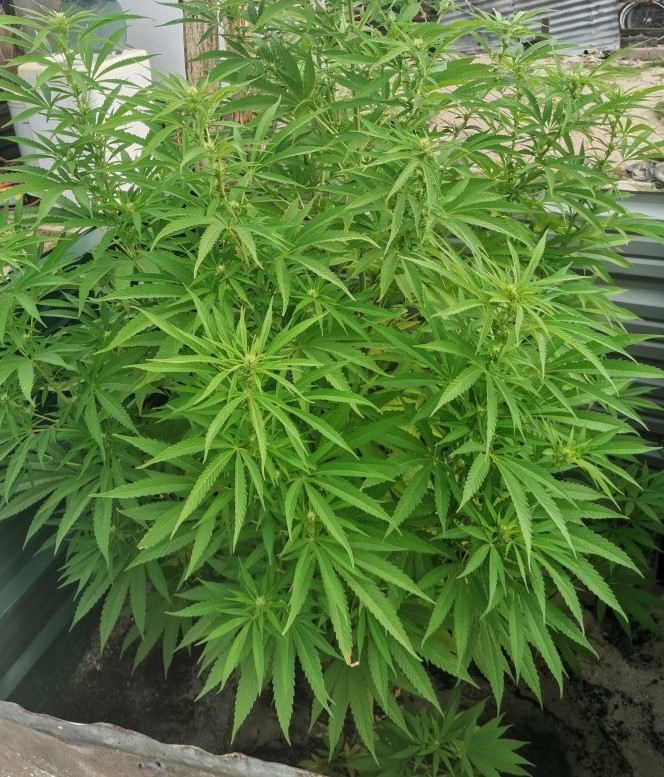 Our neighbors plant Photo:@alfarero
It has grown outside, it has a kind of sheet metal around it so that it is not affected by the strong southerly wind that blows daily, it is in the flowering stage. The issue with the giant ants in the area is strong, but in his case it did not affect them too much in the area where they are. To say that this climate is windy, we are close to the coast as such, sandy soils but with a predominance of pine needles. The pine brings with it beneficial fungi that some of us consume in the fall. It is beautiful to live in a rural area near the coast. It is very beautiful to share stories of our plantations among neighbors. Tomorrow I´ll be sharing the progress of our plant. I wish you all a beautiful weekend, and I look forward to reading you in the comments.
Ha crecido afuera, tiene una especie de chapa alrededor para que no le afecte el viento fuerte del sur que sopla a diario, está en la etapa de floración. El tema con las hormigas gigantes de la zona es fuerte, pero en su caso no les afectó demasiado en la zona en dónde la tienen. Decir que este clima es ventoso, estamos cerca de la costa como tal, suelos arenosos pero con predominancia de pinocha. El pino trae consigo hongos beneficiosos que algunos consumimos en otoño. Es hermoso vivir en una zona rural cerca de la costa. Es muy bello compartir historias de nuestras plantaciones entre vecinos. Mañana les compartó avances de nuestra planta. Les deseo un hermoso fin de semana a todos, y espero leerlos en los comentarios.
---
---