Our Cannabis Plant was a Christmas present / Nuestra Planta de Cannabis fue un regalo de Navidad ENG/ESP
Our Cannabis Plant was a Christmas present / Nuestra Planta de Cannabis fue un regalo de Navidad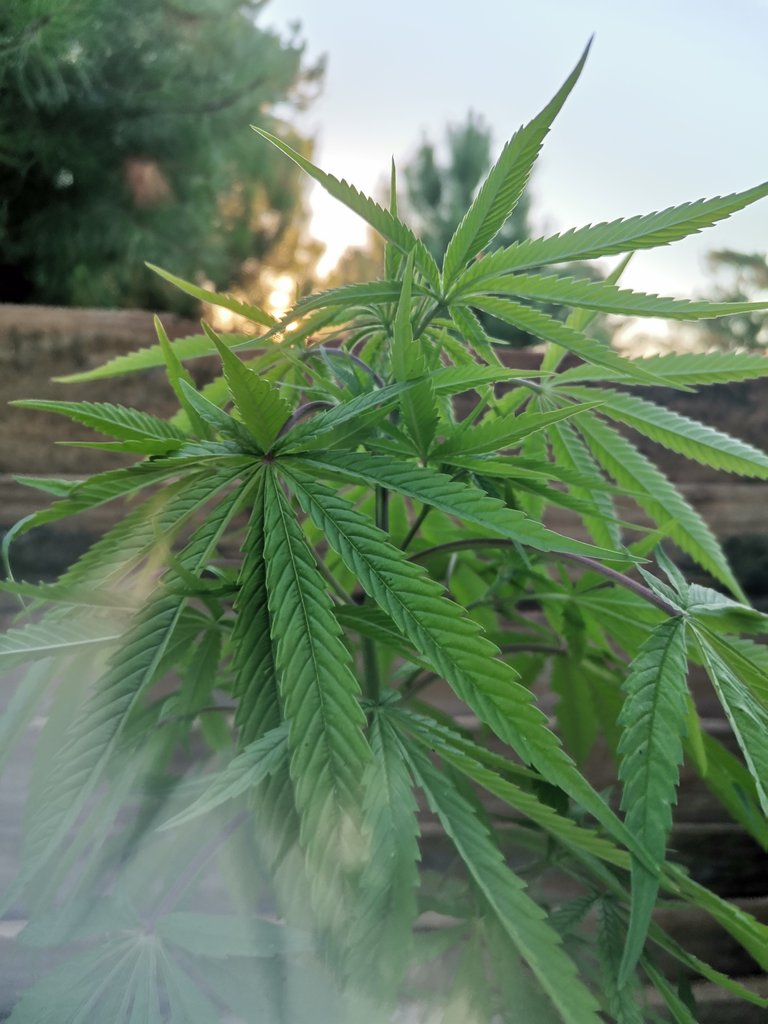 Nuestra Bichota al atardecer PHOTO: @alfarero
Last Christmas was very beautiful, we spent with the largest family. This year we had to tell one of the nephews the truth about Santa Claus. One of the things I am grateful for was that my sister-in-law gave us 3 cannabis plants. Excited, she planted them herself in the garden, but the ants literally ate two of them. We had to put the survivor in a pot because the ants here are loppers and very gigantic.
La pasada Navidad fue muy hermosa, pasamos con la familia más grande. Este año nos tocó decirle a uno de los sobrinos la verdad sobre Papá Noel. Una de las cosas que agradezco fue que nuestra cuñada nos regaló 3 plantas de cannabis. Entusiasmada las sembró ella misma en el jardín, pero las hormigas nos comieron dos, literalmente. Tuvimos que poner la superviviente en una maceta porque acá las hormigas son podadoras y muy gigantes.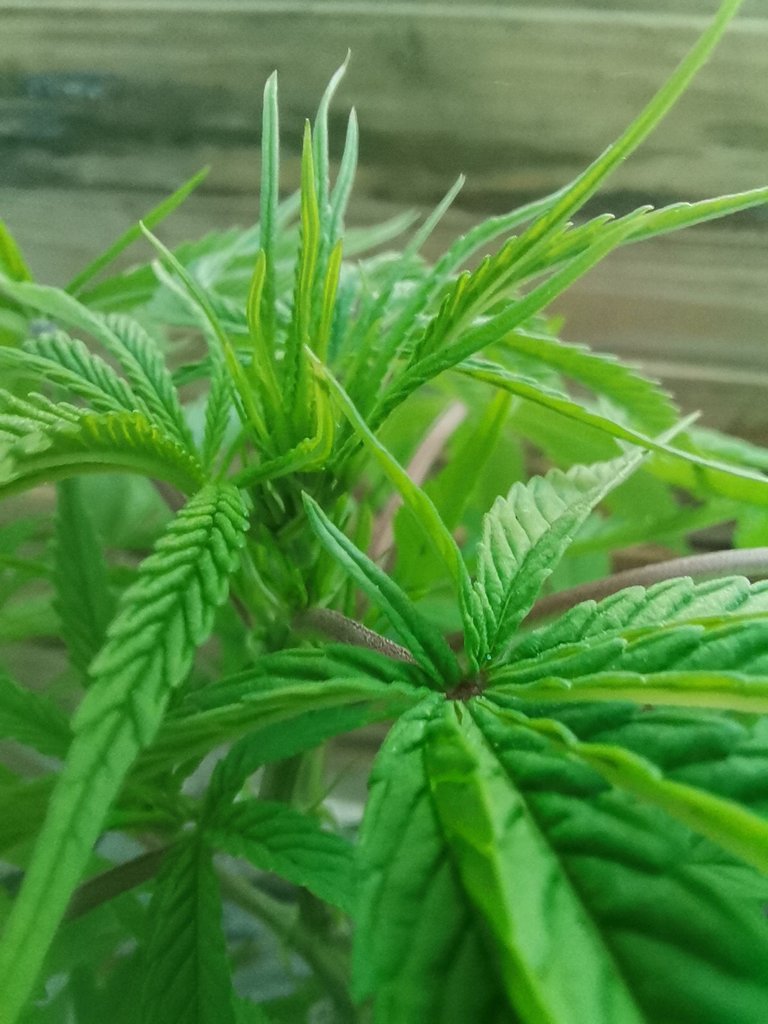 Floreciendo PHOTO: @alfarero
It has been more than a month and our plant began to bloom. She is a beautiful female Sativa, and her name is Bichota. This year the summer in the South has been something strange, we have had very low temperatures, which is not usual. This affected some crops, we have to enter our plant at night because many times there has been frost.
Ha pasado más de un mes y nuestra planta comenzó a florecer. Es una hermosa Sativa hembra, y su nombre es Bichota. Este año el verano en el Sur ha sido algo extraño, hemos tenido temperaturas muy bajas, lo que no es usual. Esto afectó a algunos cultivos, nuestra planta la tenemos que entrar de noche porque muchas veces ha habido helada.
It is the first plant that we grow in the family, at least cannabis. It is very beautiful to see the plants grow, each one is special. We also have bell peppers, pumpkin, sage, guava, aloe vera at home. This year we could not start the garden as such because we are building, so we want to have things clearer. I wish you a prosperous week and read you in the comments. Thanks for sharing, reading and commenting.
Es la primera planta que cultivamos en la familia, al menos de cannabis. Es muy hermoso ver crecer las plantas, cada una es especial. Tenemos además en casa pimientos morrones, calabaza, salvia, guayabo, aloe vera. Este año no pudimos comenzar como tal la huerta porque estamos construyendo, así que deseamos tener las cosas más claras. Les deseo una próspera semana y les leo en los comentarios. Gracias por compartir, por leer y comentar.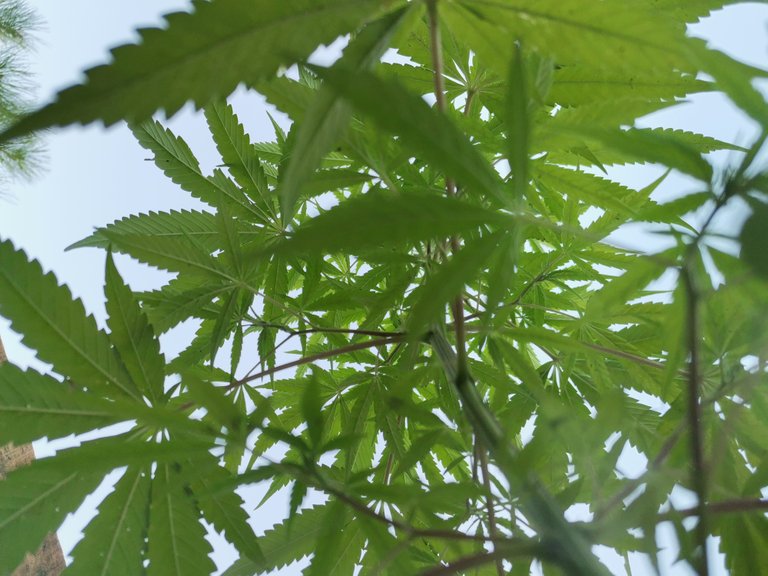 Cannabis Sativa PHOTO: @alfarero
---
---