2023 Grow - part 1
Starting a little later than I hoped but growing with purpose this year!
When thinking of what strain I wanted to grow, if I should get an autoflowering type, if I should try non-feminized seeds again and how many plants would I have to lug in and out of the house in late spring, if not... I had an idea to try out growing plants to produce feminized seeds. Not going to haul 20+ plants around again while the April showers stretch into mid-June - and throw away half of them! This year is going to be about next year.
Started shopping on True North Seed Bank https://www.truenorthseedbank.com/northern-lights-x-big-bud-autoflowering-feminized-seeds-canuk-seeds
and found the Northern Lights X Big Bud variety could produce reasonably well for my climate and experience in addition to good potency and attributes. It's also well reviewed. https://wayofleaf.com/cannabis/strains/northern-lights-marijuana-strain
With my purchase came 2 free Bruce Banner seeds - so a slight change of plan is needed. Bruce Banner is my favorite strain https://www.allbud.com/marijuana-strains/sativa-dominant-hybrid/bruce-banner Now I'm even more into in this grow; I'll try to get feminized seeds from both, cross the two strains and experience the results.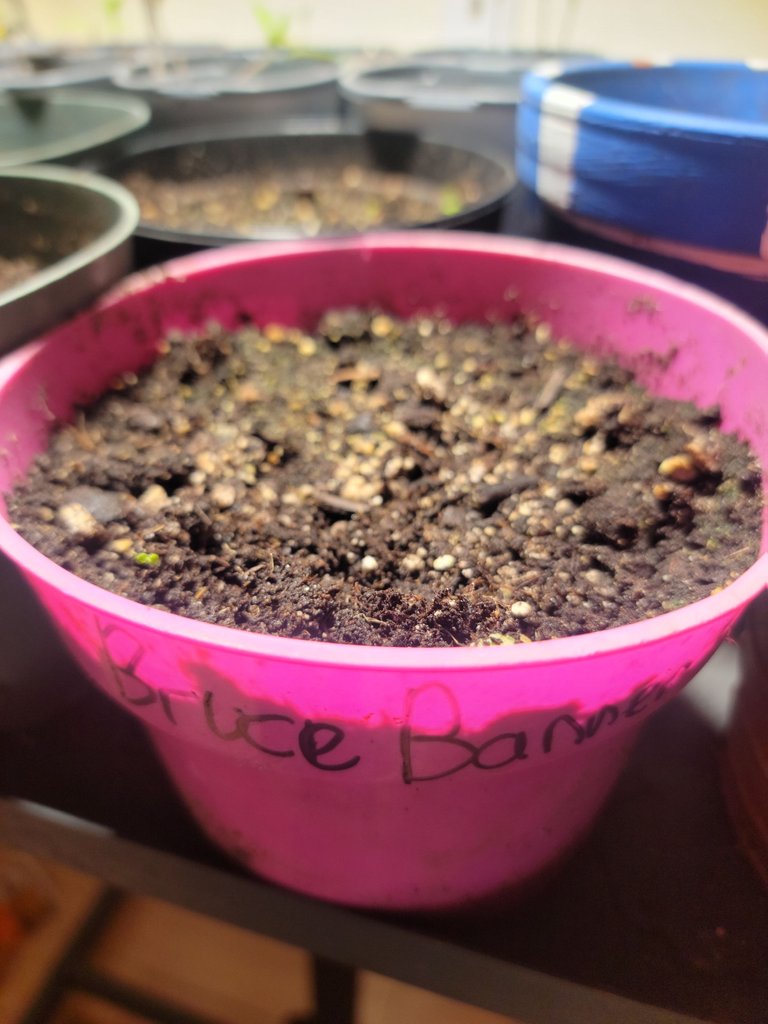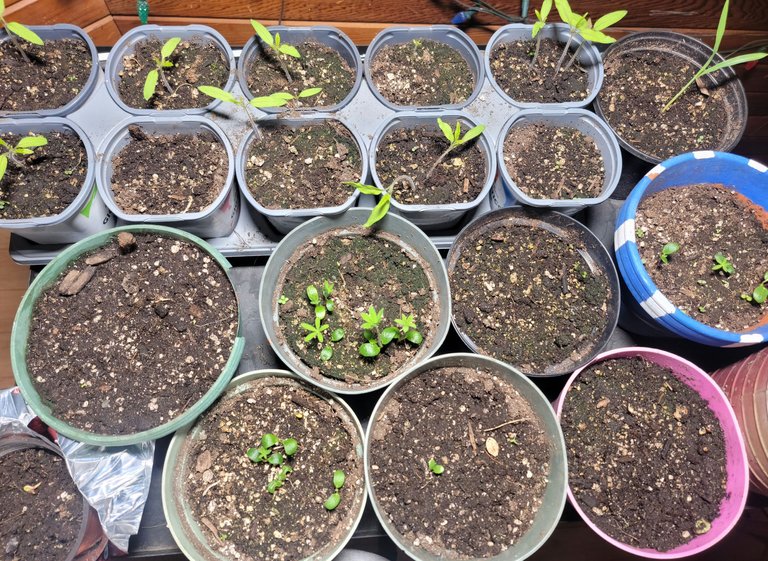 I have the 3 seeds in their pots after a night of soaking. They will reside here with the lupins that provide great camouflage for neighbourly discretion, Roma tomatoes I started with the seeds out of my salad and a lonesome corn. For the next month, at least, they will all be under my new light.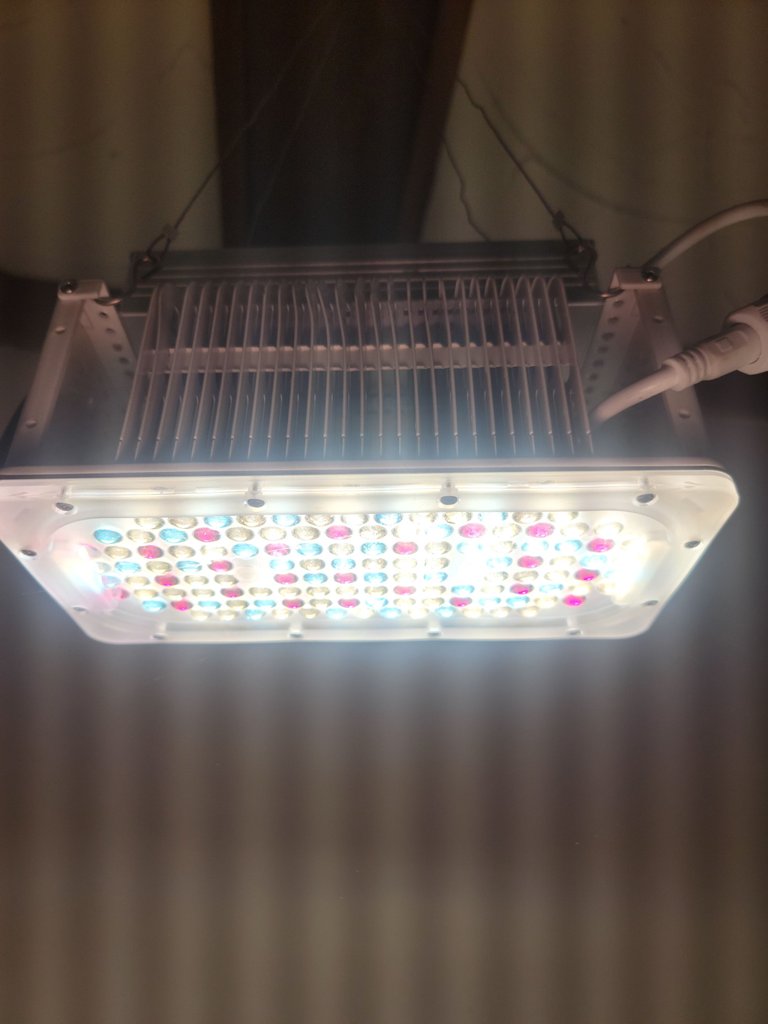 I've set it about 24" up and I'm running it on an 18/6 schedule. So far the tomatoes seem to enjoy it - I did not expect those seeds to come up at all. Happy to be wrong about that!
Hope you enjoyed part 1. Comments and suggestions welcome. Look forward to part 2 in 6-8 weeks.
---
---