Just a conversation about causality, fate and God.

My conversations with divinity are always about chance. Because when I don't understand some events that happen in my life,( that is almost always) I look for clarity and meaning as to why things happened the way they did.
Analyzing an event in my life always leads me to two options: Was it completely by causality or was it part of my destiny that things happened like this?
God never gave me an answer for that.
You know, I really believe we have a free will; that we command our actions and can decide the course of our lives, but I also believe that somehow, it was our destiny to make the choices we make. A paradox? Well, as complex as it sounds, it makes more sense to me like that than choosing sides.
After all, if everything is by causality, what's the point? What's the goal? Do you find the love of your life by chance? Do you die in a terrorist attack because you were late for work on 9/11 because of a causality?
After all what does God want?
Yes, I know, it was 5 questions in a row. And I really must apologize: I have no answer for that.
My experience shows me that, fate or not, I should trust that what happens is best for me, is best for my personal growth and development of my consciousness. I must admit that I have hope becoming a little bit wiser from here to my old age, I want at some point I'll look back on everything that's happened so far and smile softly with a feeling of 'So that was it.'
Writing this final part reminded me of the end of the movie Logan, where Wolverine says: '' So... this is what it feels like.'' Finally, he can feel what it's like to die, what it was like to be a father... At that moment he understood everything, it's a really beautiful scene and I wonder if I'll ever have a moment of full understanding like that one day.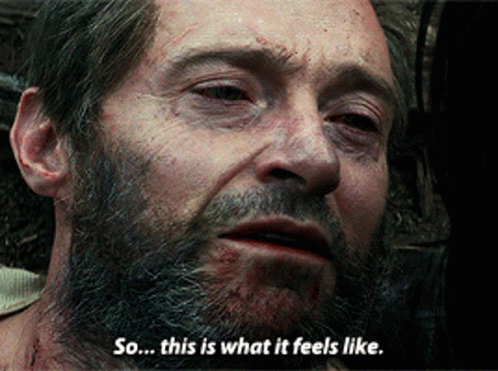 Image
And about you? What do you have to say about this? Is our meeting here at Proof of Brain casuality or fate?
---
Posted via proofofbrain.io
---
---