Aspects of weed classification by life cycle and growth habit
It is established that when tropical weeds complete their life cycle in less than one year, they are of the annual type, show rapid growth and spread mainly by sexual seed. Example: the pyrex (Amaranthus dubius Mart.).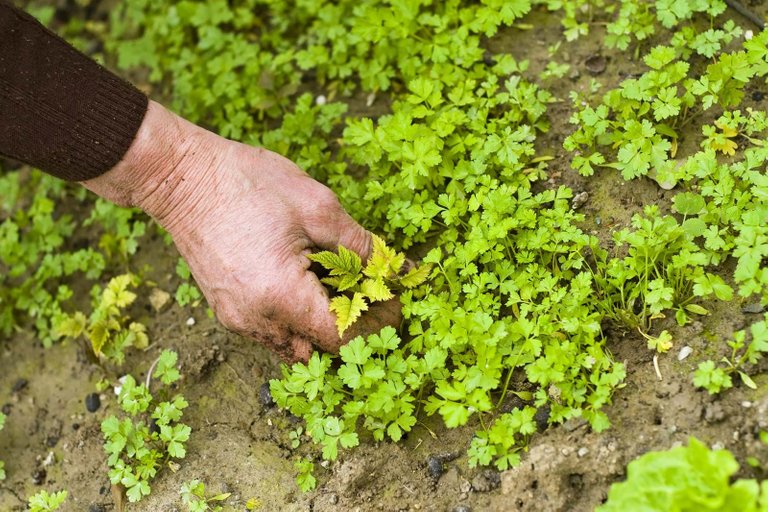 ▶ Credits: britannica. – [Image of Public Domain]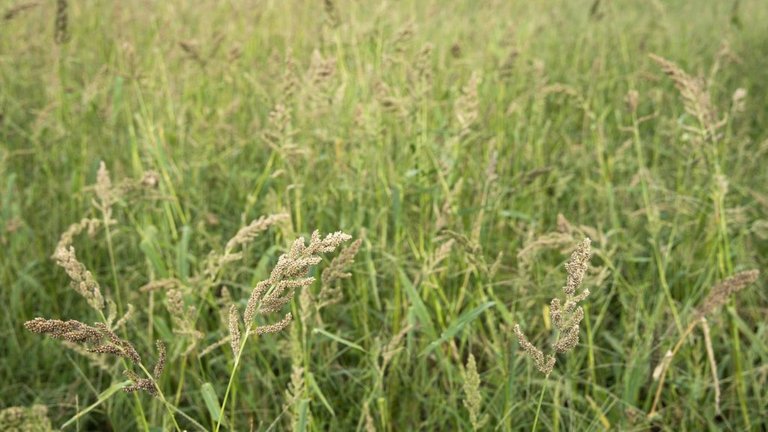 ▶ Credits: weedtechnics. – [Image of Public Domain]
▶ Weeds that live for more than one year are biannual or perennial and can be propagated both by seed of sexual origin and by vegetative propagules (asexual), the latter being the main form of dispersal; for example, the corocillo and Johnson straw (Sorghumhalepence (L.) Pers.). Semiperennial or obligate perennials: some species of the families. Malvaceae and Sterculiaceae known by the common name of broom (Malachrar sp., Sida sp).
As well as the brusca (Cassia occidentalis L.) and brusquilla (Cassia tora L.), of the Leguminoseae family, they can be considered annual or perennial, according to the environmental conditions, particularly rainfall, and to the management of the crop, according to the degree of mechanical preparation of the soil. They reproduce by sexual seed, have a low growth habit and, if the necessary minimum humidity is available, can live for a year or more.
In addition to their life cycle, weeds are also classified by growth habit as erect: plants with orthotropic stems or erect growth. Examples: the mastranto (Hyptissuaveolens (L.) Poit.), the pira or bledo (A. dubius).
Another category by growth habit are the creeping plants, which are plants whose stems grow lying on the soil surface; among them there are two variants: those that emit roots mainly in the nodes, such as the stoloniferous stems of the bermudagrass (Cynodon dactylon (L. ) Pers.) and of thatch (Commelina diffusa Burm. f.), and those whose creeping stems do not emit roots, such as pasmo grass (Kallstroemia maxima (L.) Wight and Arn).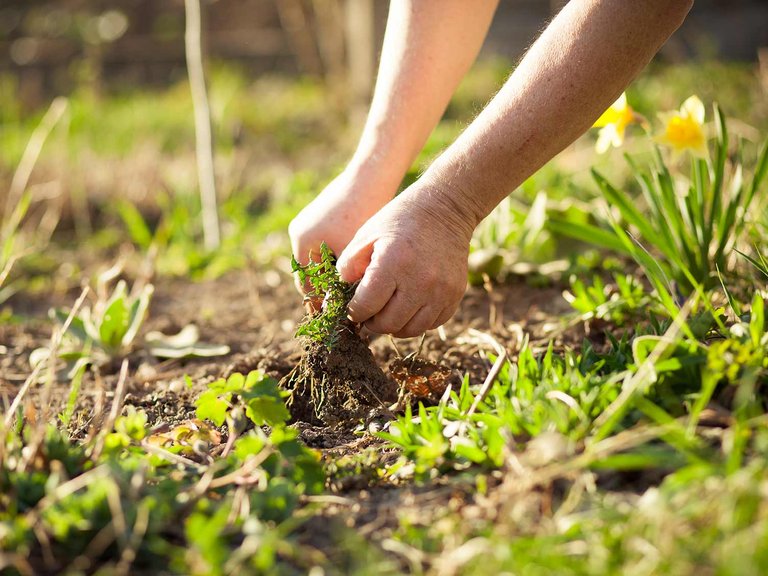 ▶ Credits: lovethegarden. – [Image of Public Domain]
Creepers or creepers, also a growth habit, are plants with oblique stem growth, capable of climbing on corn plants, such as the batatilla (Ipomoea tiliacea (Willd) Choisy), the bejuquillo (Rhynchosia minima (L.) D.C.), the picapica (Mucuma pruriens (L.) D.C.); cundeamor (Momordica charantia L.). These plants interfere with the crop, not only because they compete with it, but also because they hinder the harvesting of the crop, as in the case of picapica.
NOTE: Reference material.
≕ I invite you to stay tuned and read my next contribution ≔
---
---