[pyschedelic research post] Block.one develops neuropathic pyschedelic therapy drug just for ackza the ANAXIMANDER - the BEGINNING OF EVERYTHING and the B1 Fragment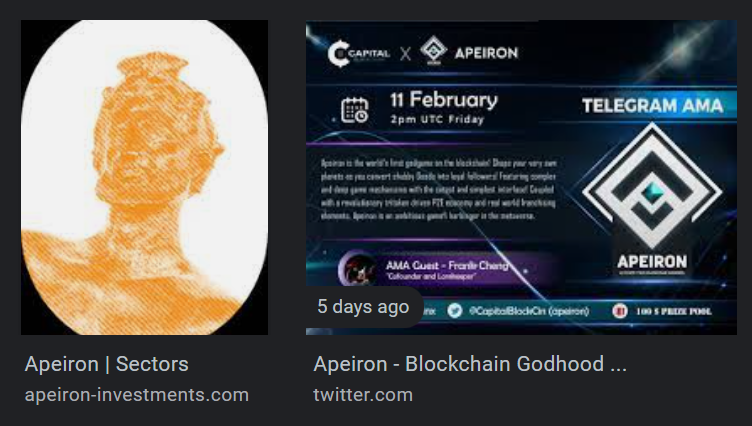 man these apeiron guys are going HARD developing bleeding edge medical tech .... they are developing a secret neuropathy drug with c just for me ands my problems .... shes a scientist :) she made her own custom contact lenses . shes so fucking smart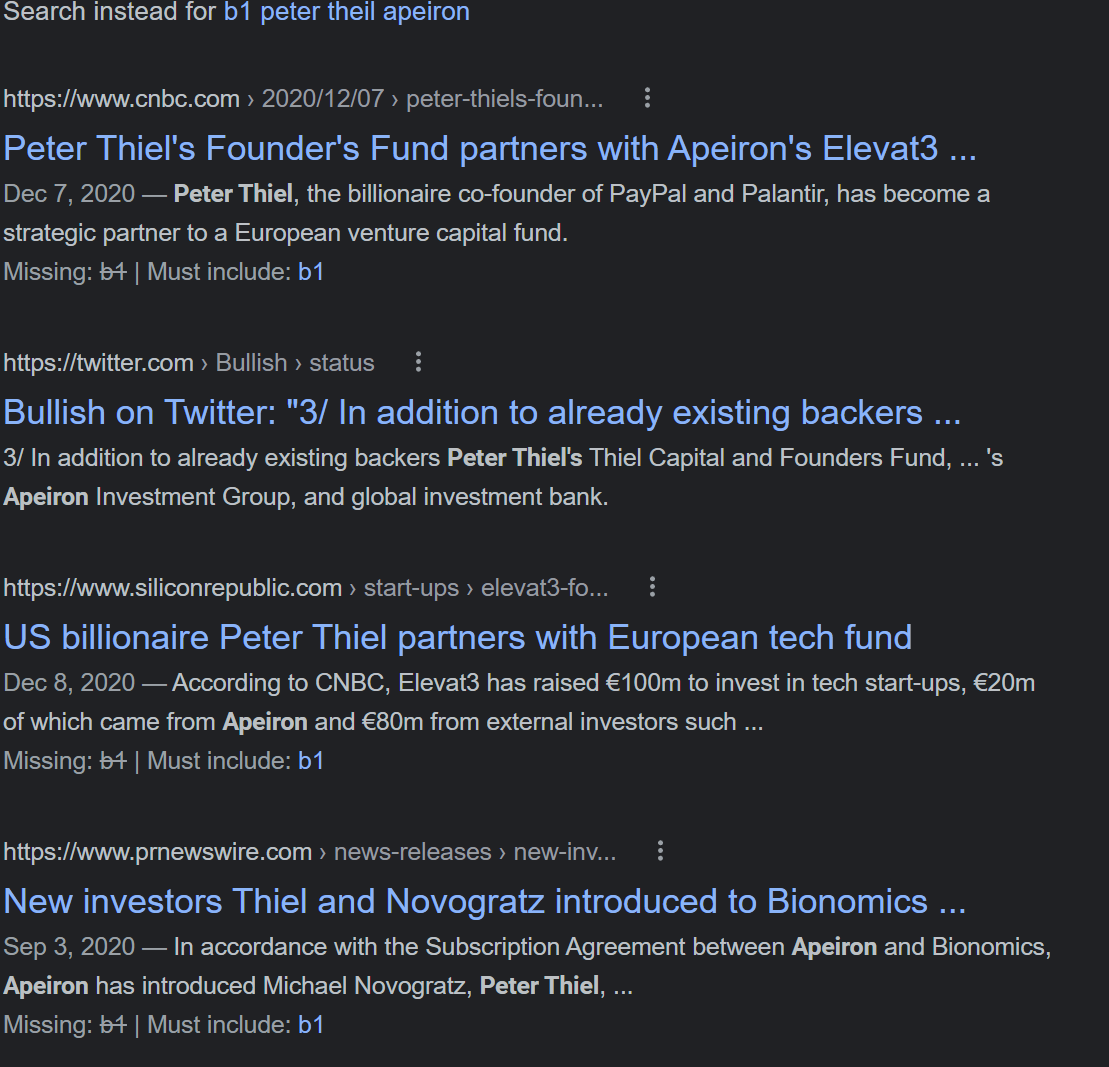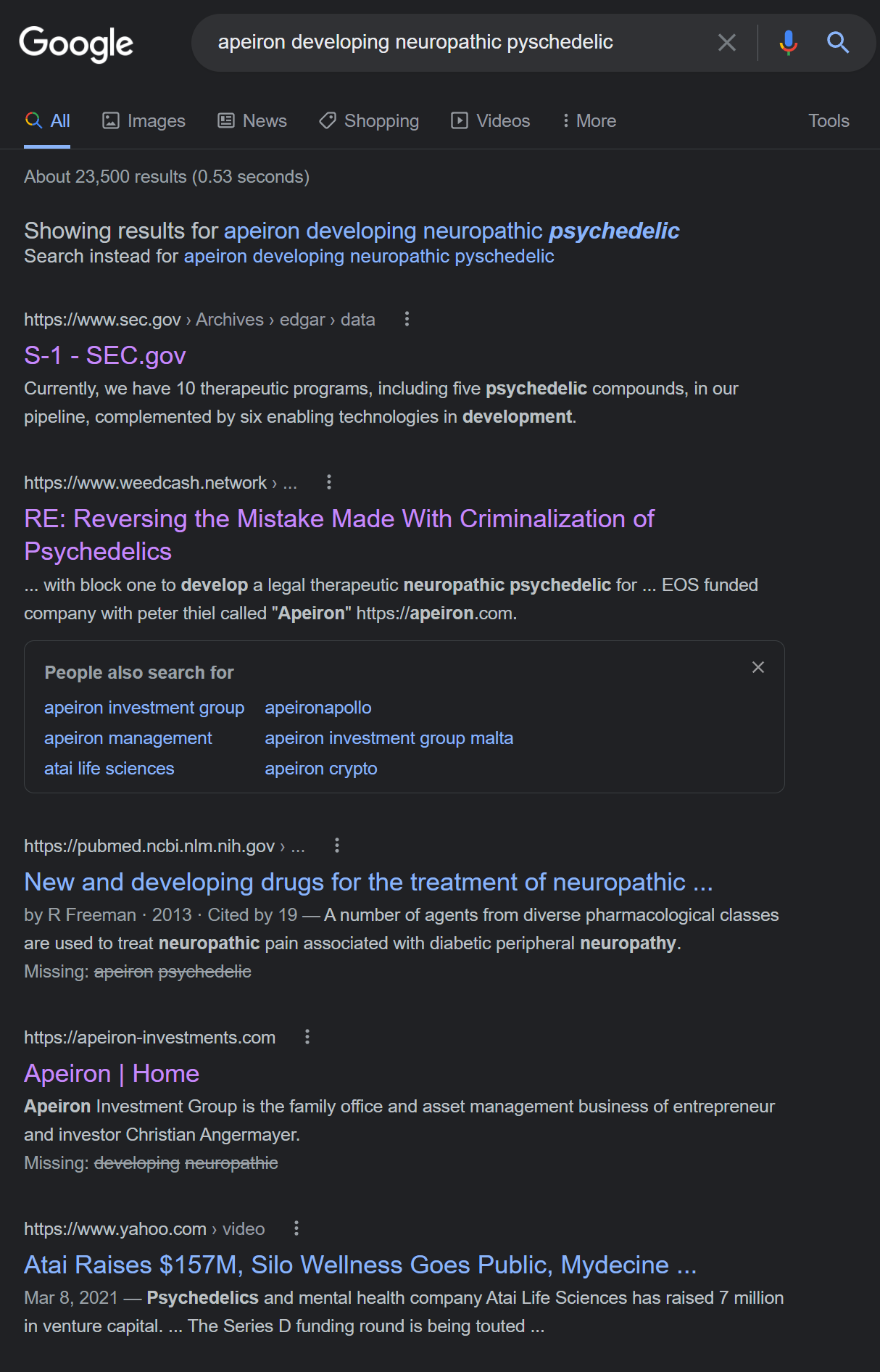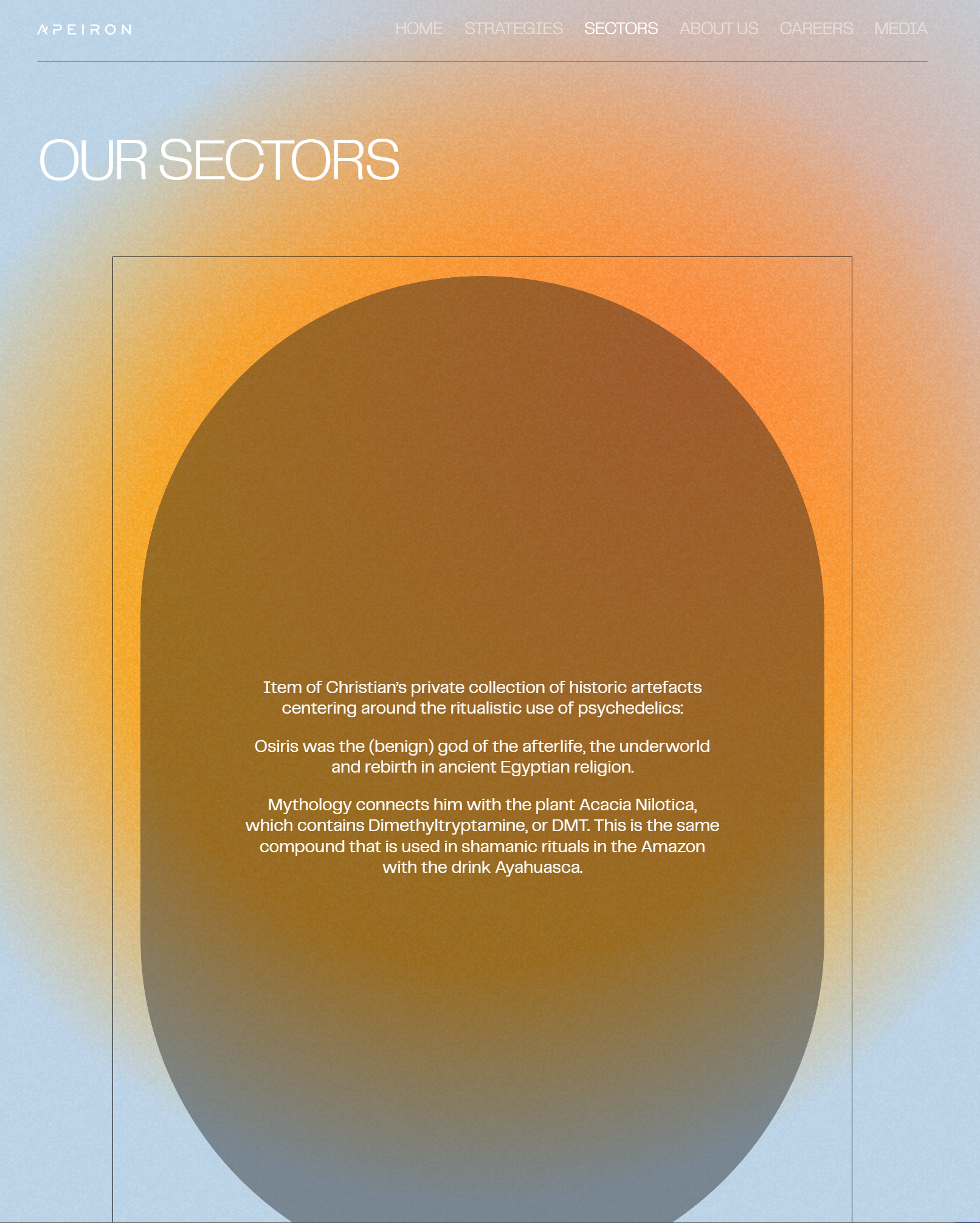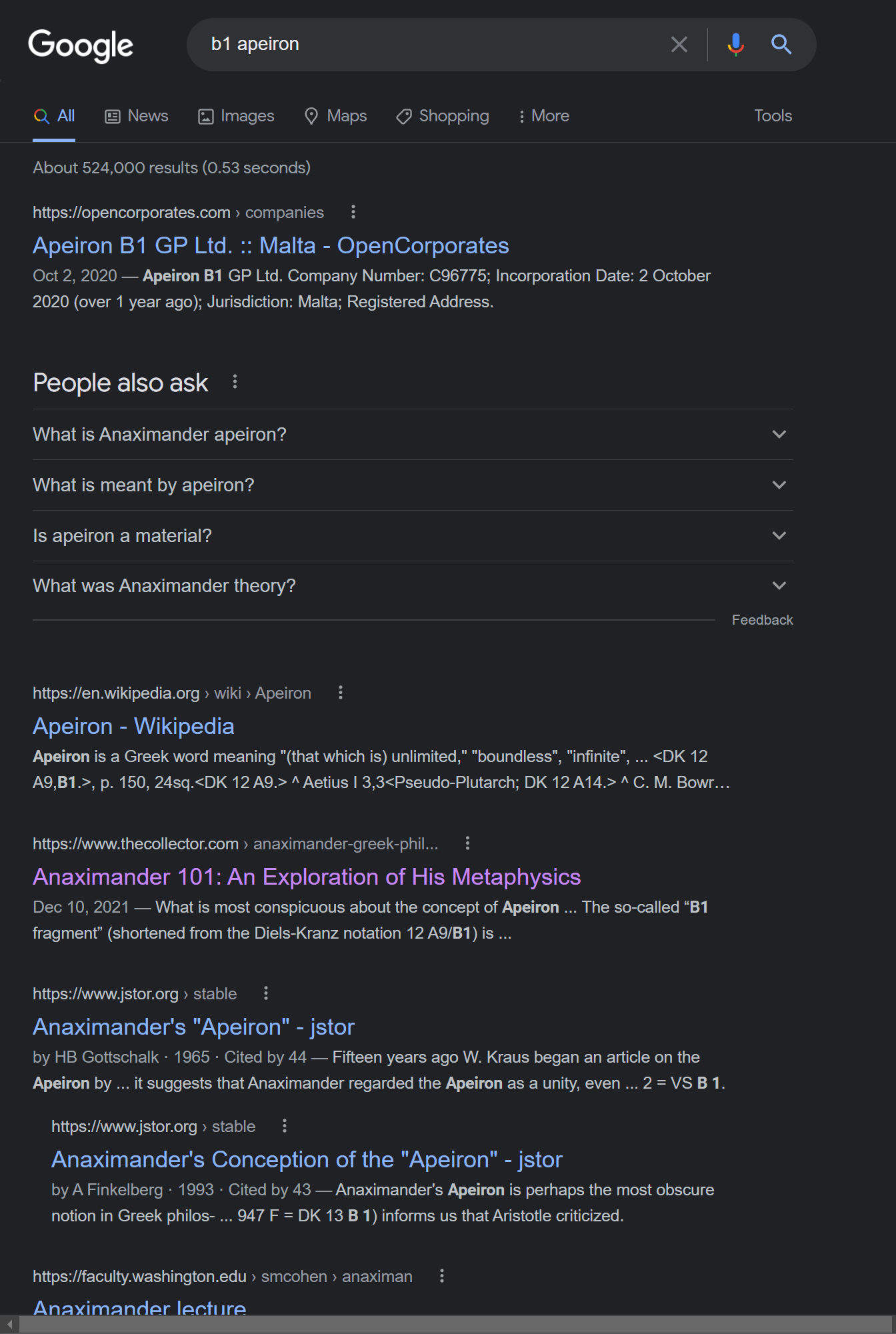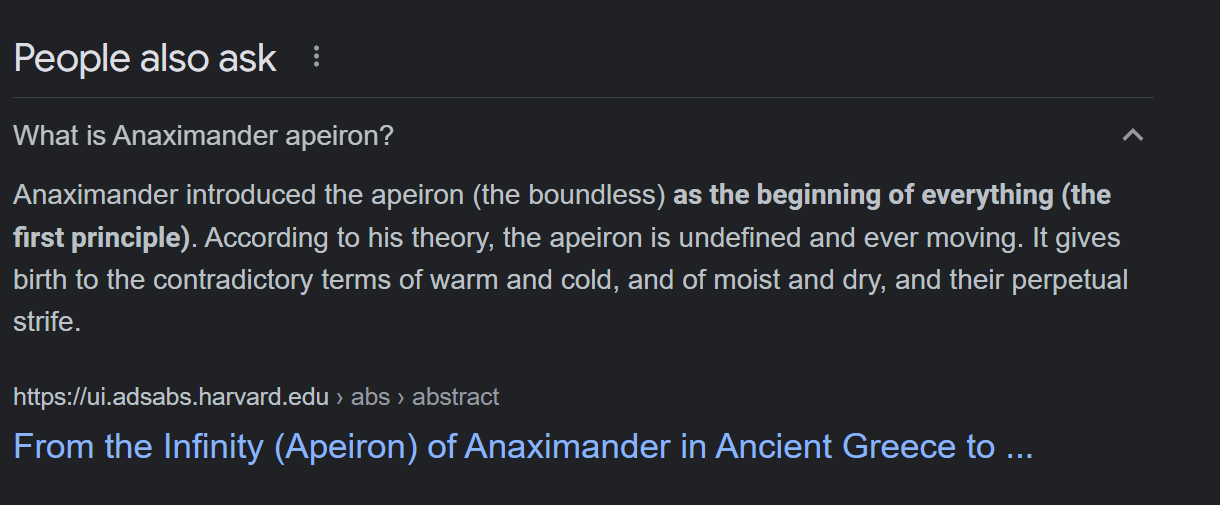 What is Anaximander apeiron?
Anaximander introduced the apeiron (the boundless) as the beginning of everything (the first principle). According to his theory, the apeiron is undefined and ever moving. It gives birth to the contradictory terms of warm and cold, and of moist and dry, and their perpetual strife.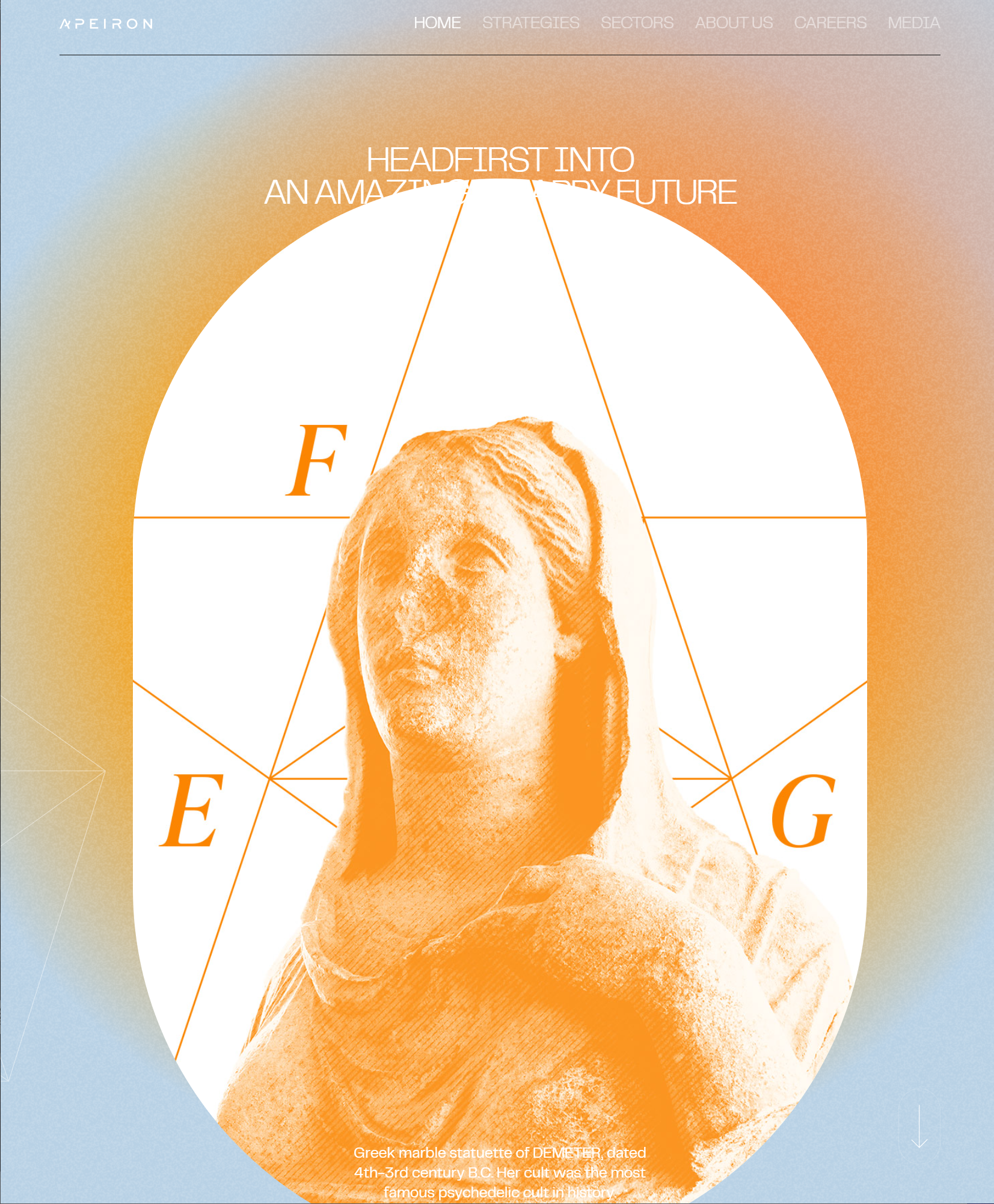 Item of Christian's private collection of historic artefacts centering around the ritualistic use of psychedelics:
Greek marble statuette of DEMETER, dated 4th-3rd century B.C
She and her daughter Persephone were the central figures of the Eleusinian Mysteries, the most famous of the secret religious rites of ancient Greece. The drink KYKEON the disciples consumed during the mysteries contained a form of psychedelic mushrooms.
HEY SO WHAT IS THIS i just discovered for myself, the B1 fragment???
https://www.thecollector.com/anaximander-greek-philosopher/
Anaximander 101: An Exploration of His Metaphysics
The remaining fragment of Anaximander's writings, usually called the "B1 fragment", still holds an important place in the archives of ancient philosophy, and for good reason.
anAXAgoras ?
c must have gotten classical greek education which i never got lol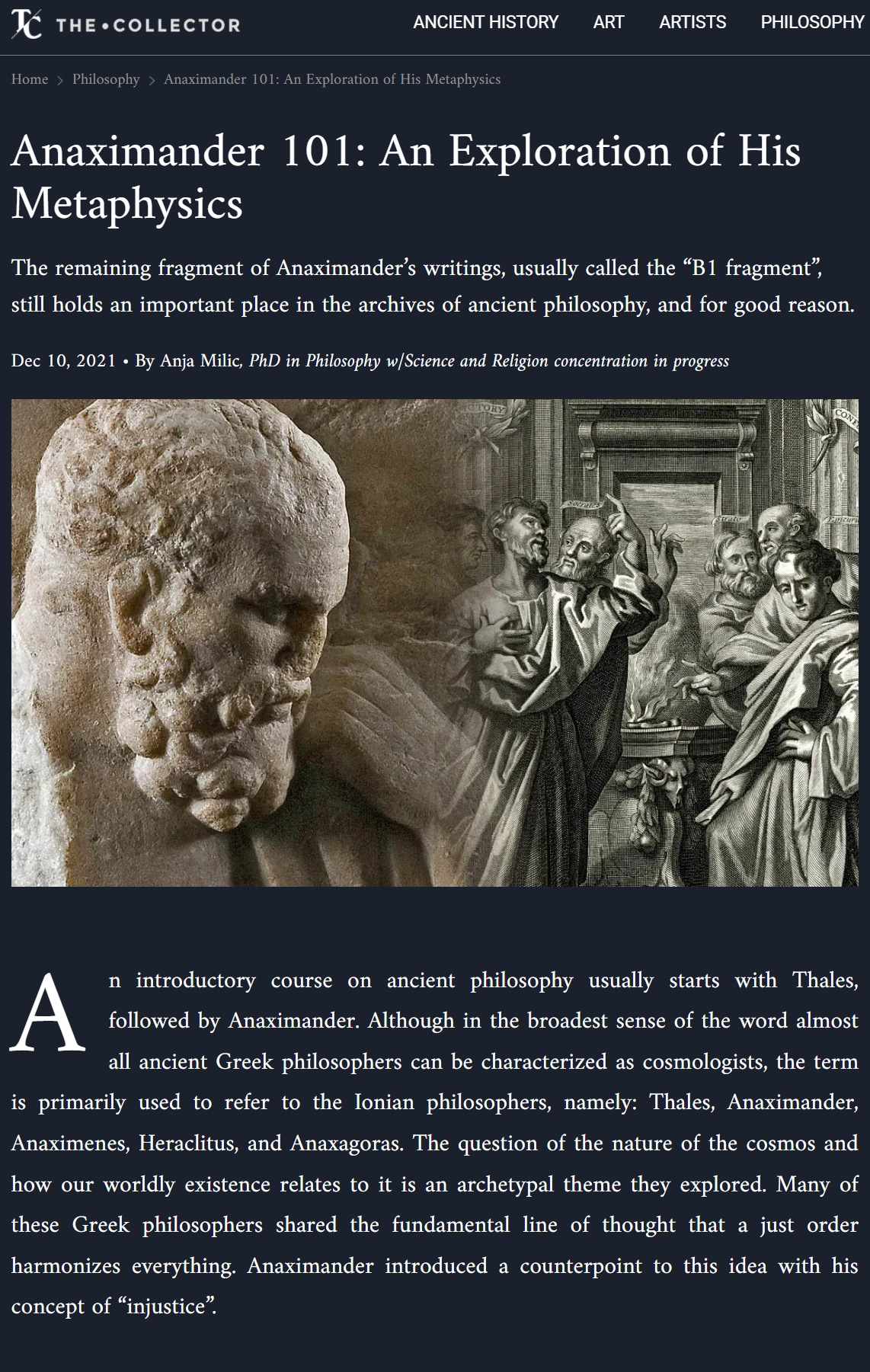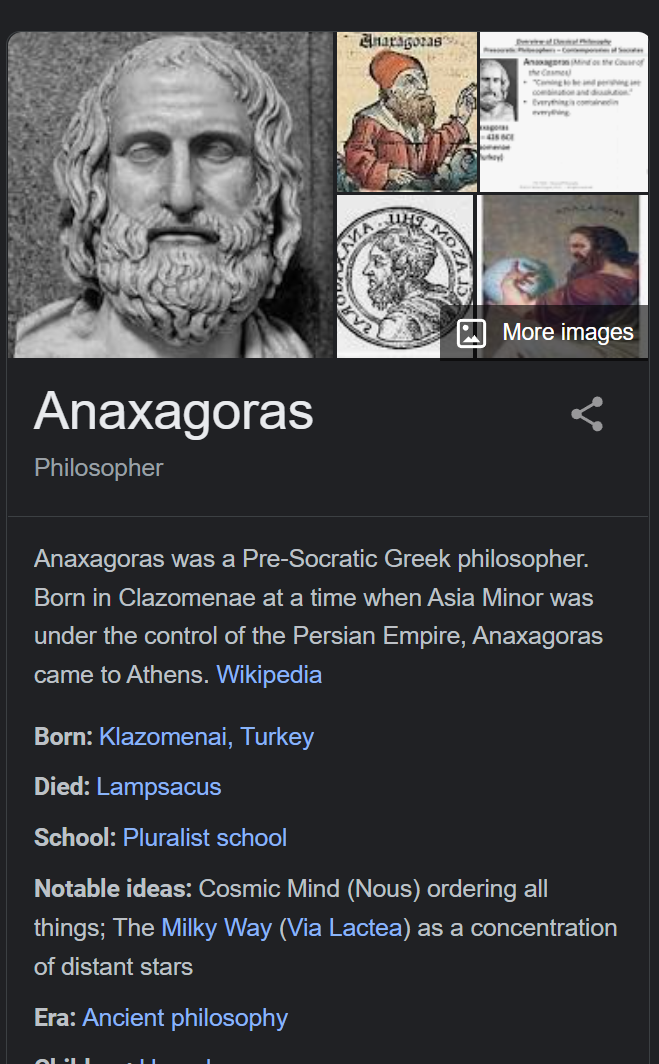 oh jesus christ its me again
Anaxagoras was a Pre-Socratic Greek philosopher. Born in Clazomenae at a time when Asia Minor was under the control of the Persian Empire, Anaxagoras came to Athens. Wikipedia
Born: Klazomenai, Turkey
Died: Lampsacus
School: Pluralist school
Notable ideas: Cosmic Mind (Nous) ordering all things; The Milky Way (Via Lactea) as a concentration of distant stars
Era: Ancient philosophy
Children: Herophon
Books
so thats why joe rogan and duncan called me the Anaxanack
---
---