Edenbuxx Garden - Day 5.
Day 4 [No activity].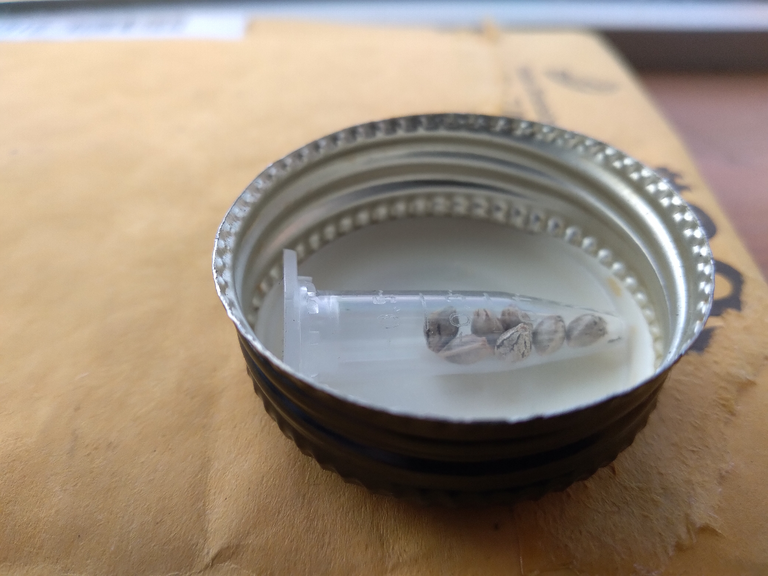 Today was a big day for the garden. These "The Big Mac" seeds were created from Banana punch x Mac and Cheese [bred by @jonyoudyer]. I have 12 seeds at this point. [7 Big Mac]. [3 Grape Marlamade #1]. [2 unknown]. I will find out soon how many plants I can grow from a renewal of my medical card. I might be able to grow 16 [max]. So 12 seeds is a good place to be. Maybe I can only grow 10.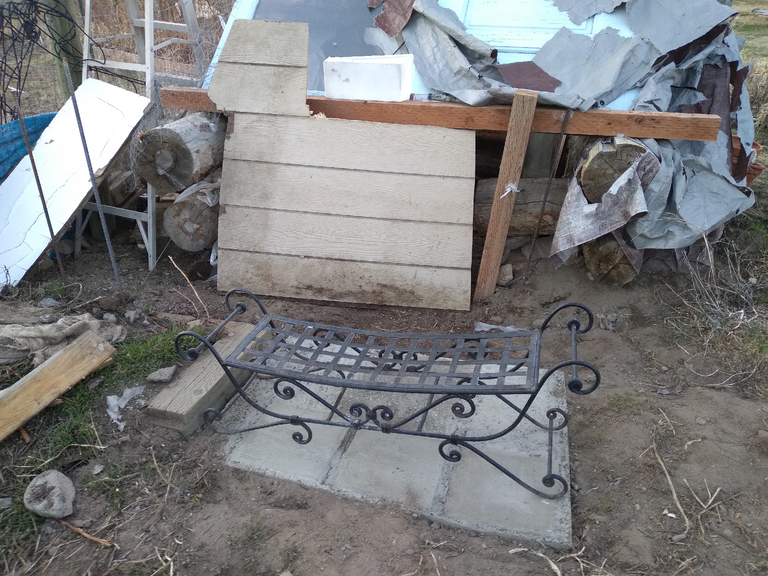 Today I picked up a used metal bench for the garden! It's a bit low to the ground, but it felt really nice to sit down in the grow area! The Greenhouse in the backround looks pretty horrible, but that's only because im working on it. The tarp covering part of the outside is decayed and I also removed some broken glass from the other side.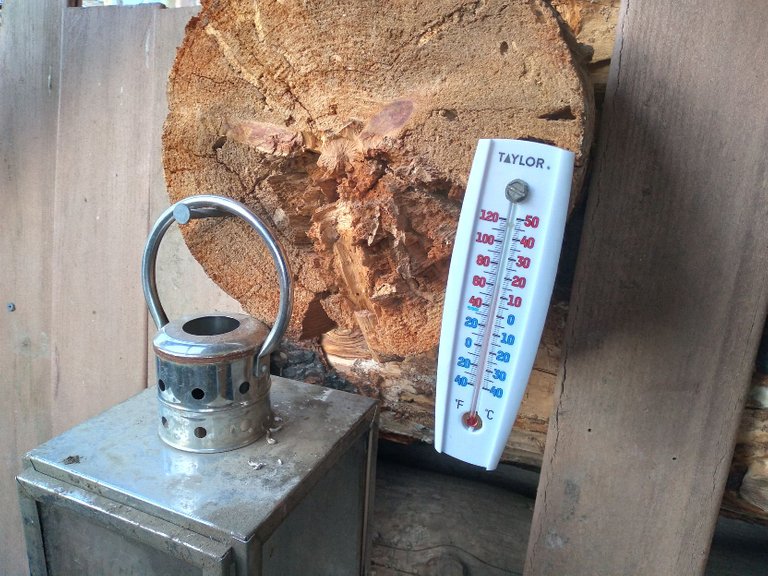 I also installed an outdoor thermometer in the inside wall of the greenhouse! We can now tell if it's warm enough to sprout cannabis seeds inside the greenhouse! The spring comes here pretty late: So I do this to get an early start. This improves the plant growth a lot!
Monday is predicted to be the coldest day of the week. After monday we will check the weather again. By then we will know the difference between the indoor temp and inside the greenhouse.
I predict that we will be able to plant the cannabis seeds by next tuesday. BTW i'm going to grow females only this run. No mating. I might take some clones of the grape and big mac, but the focus will be on the female flowers. We will kill any males.
I will also be growing vegetables, herb and mushrooms. Btw don't forget to check out #edenbuxx on Hive-engine. Comment down below for a special little surprise. Stay tuned ... there is a lot more work to do!
End of day 5.
---
---